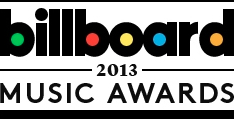 On Sunday, May 19, Morten will perform 'Feel This Moment' with Pitbull and Christina Aguilera at the 2013 Billboard Music Awards in Las Vegas. The show airs on ABC at 8:00pm EST (time zone converter).
Don't miss any of the excitement from the Billboard Music Awards!
Programming starts at 6:30pm EST with the Cambio Blue Carpet Show, when all the stars arrive at MGM Grand Arena. Billboard also has a poll for people to vote for the performance they are most excited for here.
Keep up with the action via the Billboard BBMA page, the BBMA Backstage Stream and of course on Facebook and Twitter.
---
Tags:
BBMA
,
Billboard Music Awards
,
Media
,
Morten
,
Television